Sean Bolton Philadelphia Photo Assistant, Digital Tech and Production Assistant.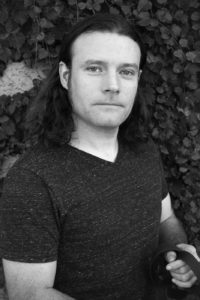 seanboltonphotography@gmail.com
267 403 0358
If you've you got a shoot in Philadelphia I'm happy to help out.  I've got tons of experience assisting and I love it. Ive got a great car for picking up and hauling gear and I'm comfortable as a lighting assistant and I can handle the digital work as well.  If you need to rent any gear feel free to ask I might just be able to help with that too. A little about my professional experience below.
Working Knowledge
Cameras: Canon, and Nikkon Digital SLR systems as well as cambo, hasselblad camera systems with phase one backs.
Lighting: Profoto, Dynalite, Norman, white lightning, alienbee strobe lighting, as well as various constant and "hot" lights.
Digital Services
Proficient as a digital tech if needed, and can handle digital capture via Canon EOS software or Capture one Software.Other programs Im proficient in are listed below.
 Photoshop CS: , retouching, composting, color correction, web optimization, camera RAW
 Lightroom: digital development, digital capture, digital workflow, retouching, web gallery/portfolio, digital archiving.
Philadelphia Photo Assistant
Photographers assisted
Bill Cramer (editorial portraiture) Phila PA
www.billcramer.com
bill@billcramer.com
610 260 0200
Gene Smirnov (Editorial portraiture/ Music portraiture) Phila PA
www.genesmirnov.com
gene@genesmirnov.com
215 939 0992
Dustin Fenstermacher (editorial portraiture) PA/NYC
www.dustinf.com
dustin@dustinf.com
570.850.4033
Jennifer Pottheiser (sports potraiture) NYC
www.pottheiser.com/
jen@pottheiser.com
973 865 4490
Christian O Brooch (Advertising Portraiture) Hamburg DE
www.christianbruch.com
mail@christianbruch.de
Gabriel Goldberg (commercial portraiture) LA CA
GabrielGoldberg.com
g2@gabrielgoldberg.com
(818) 209-6379
Jeff Newton (commercial portraiture) SF CA
JeffNewton.com
jeff@jeffnewton.com
323.823.0686
Nick Antony (editorial portraiture) Phila PA
www.nickantony.com
nick@nick@nickantony.com
267.970.7058
Ricardo Barros (still life/portraiture) Princeton NJ
www.ricardobarros.com
rb@ricardobarros.com
215 269-1114
Shea Roggio (editorial/ travel) Phila PA
www.shearoggio.com
shea@shearoggio.com
484 995 3729
Sam Oberter (architecture) Phila PA
www.samoberter.com
sam@samoberter.com
908 227 7808
Barry Halkin (still life architecture) Phila PA
www.barryhalkin.com
info@barryhalkin.com
215 236 3922
James Shwarz (Portraiture/ Video/ Director/ DP) St. Louis MO
www.bus9productions.com/
james@bus9productions.com
James Chiang (Portraiture/ editorial / advertising) San Francisco CA
www.jameschiang.com/
james@jameschiang.com
Barth Tillotson (Photography and Motion) Dallas TX
www.barthtillotson.com/
barth@tillotson.com


Personal Experience : I started my career shooting still life / Product photography.  This was fun but I found I wanted to learn more. Soon after I joined a photographers cooperative, the Wonderful Machine where I learned about editorial portrait photography, event photography and studio lighting. I've been assisting ever since. I enjoy assisting and helping on shoots as much as possible. Some of my strengths are production, lighting and working as a digital tech . If your coming to town I would be happy to be your Philadelphia Photo Assistant.