Philadelphia Photographer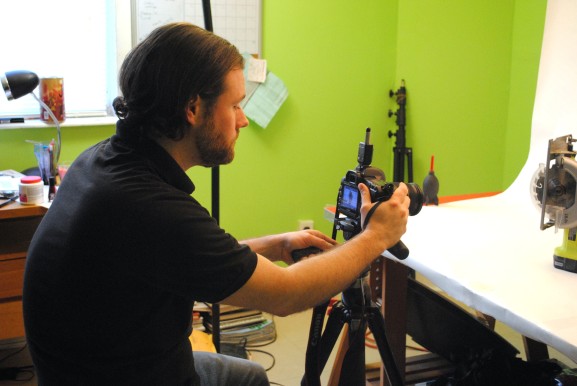 Philadelphia Photographer
Here is a small piece on myself and my business. The reporter asked me about what its like to be a Philadelphia Photographer and some other things. Its below if you dont want to click the link. They even included a cool shot of the back of my head. Hope you enjoy.
Freelance photographer Sean Bolton—currently based in East Kensington—has called sections of Northeast Philadelphia home for roughly seven years.
"I like what's happening down here, this sort of revitalization movement," said Bolton. "There's great houses, history and buildings. It creates a community of arts."
Though mainly self-taught, the 33-year-old Germantown native attributes much of his knowledge to photography collective The Wonderful Machine. When he's not touring with his band, Surgeon, Bolton mainly shoots for independent companies out of his home studio—from a handbag designer when he first started dabbling in the industry to design companies to Screen Dreams, a company known for its fireplace DVDs.
http://philadelphianeighborhoods.com/2014/02/26/east-kensington-five-artists-to-know/